Add or Remove Users
Account Administration Details Page
User accounts are managed from the Account Administration Details Page. It contains the following:
Account Name and Description – editable by admin
Account Users – email, status and last login
User Invite Function – requires name and email
User Permissions – Admin, User or Viewer
Default Settings – for Risk Level, Maturity Level and Assessment Methodology
Navigation
Navigate to the Account Administration Details Page from your Main Accounts Page (see below).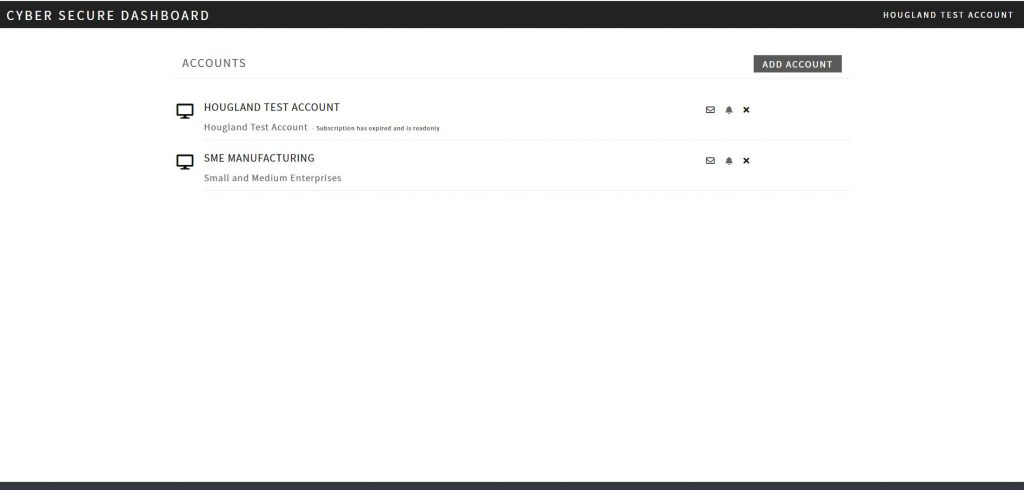 Account Administration Icon Functions

Click on the Account Administration Icon to get to the Account Administration Details Page (see icon above).

If the Account Admin icon is not present, and instead you see the Contact/Email Admin icon, it means that you are not the owner/admin of the account. The Contact/Email Admin icon will allow you to email the owner/admin to request access changes to your account.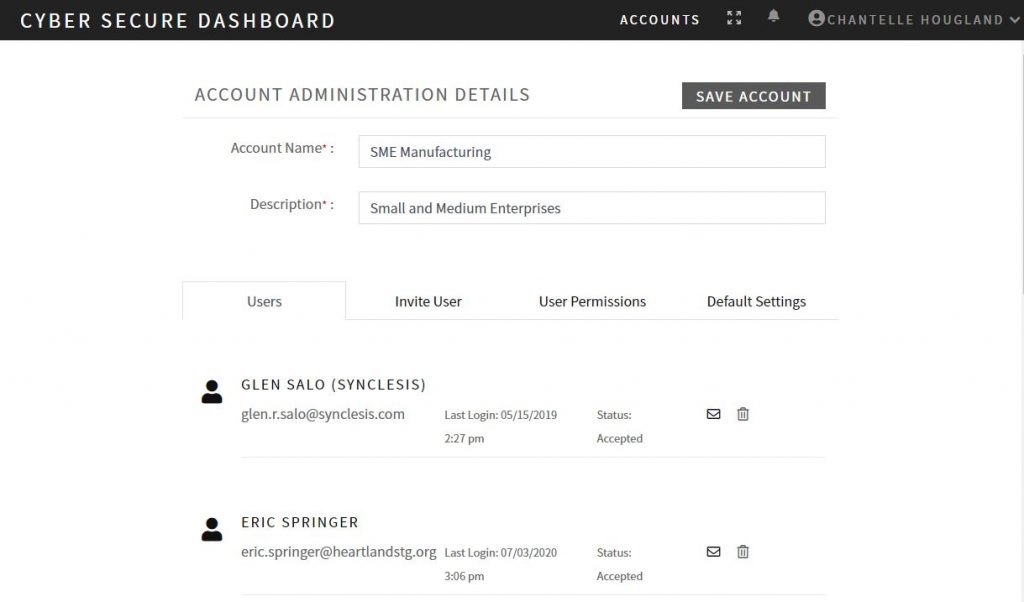 Add/Invite Users
Click the "Invite User" tab at the top of the Account Administration Details Page. You will be prompted to add an email, first and last name.
Upon submission, the user will receive an email prompting them to create an account. Once the new user has logged-in, the admin can change the user's roles/permissions associated with the new account by clicking on the role name and selecting from the dropdown menu that appears.